Overview
Updated On:
January 19, 2022
Description
Office Space for Rent in Universal Trade Tower Sohna Road
    Universal Trade Tower Sohna Road
Office space for rent on Universal trade tower  Sector 49 Sohna Road  , Gurugram , India.
Office space for rent in Universal trade tower  Sector 49 Sohna Road, Gurugram, Gurgaon, India
Office space for rent in Universal trade tower  Sector 49 Sohna Road Gurugram
Office space for rent in Universal trade tower  Sector 49 Sohna Road
Rent starts as low as 40 Rs per sft
Fully Furnished office space for rent in gurugram
Best office space in gurgaon
Office space for lease in Universal trade tower sohna road Gurugram India
Office space for lease in gurugram India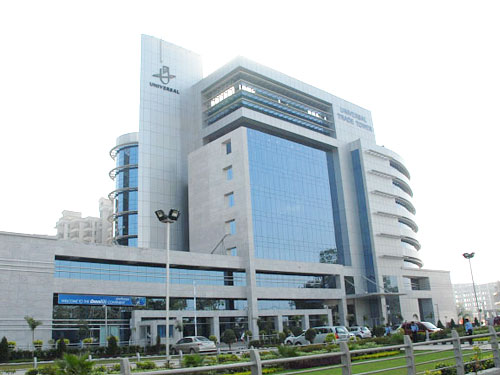 We have various sizes available on Sohna Road road :
We have various types of commercial office spaces available on Sohna Road Gurugram. Sohna road is the best location in Gurugram to own an office space. Various important buildings and localities are well connected by the metro. Also, various sources of transportation is available for the conveyance.
1000 sft
1500 sft
2000 sft
2500 sft
3000 sft
3500 sft
5000 sft
10,000 sft
and more different sizes of properties and office spaces are available.
Universal Trade Tower Sohna Road
Nearby Localities : 
Spaze ITech park
Bestech Business tower
Orchid Business Park
Candor Techspace park
Welldone Tech Park
Universal trade tower
Vatika Business Park
ILD trade centre
Spaze platinum tower
Spaze edge
JMD Megapolis IT park
Malibu Towne
Vipul Business Park
Southern Periphery Road
DLF Almeda
Golf course extention road
Sohna Road is nearby
DLF Phase 5
DLF Cyber HUB
Metro Station Sec 42-43
Metro Station sec 55-56
DLF One Horizon
DLF Two Horizon
Golf Course Road
DLF pinnacle
DLF The Icon
Parshavnath Exotica
Ambience Mall – Largest Shopping Mall of Delhi NCR
Delhi International Airport Just 15 minutes drive
Connectivity to Southern Periphery road
Connectivity to golf course extention road
We have various sizes available for your office space requirements. Feel free to call us. We are just a call away.
Contact now for Universal trade tower :  9899080909
https://www.ackerlandrealty.com 
Follow us at : 
https://www.facebook.com/ackerlandrealty
https://www.instagram.com/ackerlandrealty/
https://www.twitter.com/ackerlandrealty/
#office space for rent on golf course road gurgaon
#office space for rent on golf course extension road gurgaon
#office space for rent in golf course road gurgaon
#fullyfurnished office space #sohnaroad #officespace
Best property consultant in Delhi NCR
Best commercial office space consultant
Best property consultant in Gurugram
Best Property consultant in Gurgaon
Office space for rent in Universal trade tower Sohna Road Gurugram
Office space for lease in Universal trade tower  Sohna Road Gurugram
Fully furnished office space for rent in Universal trade tower sohna road
Fully furnished office space for rent on sohna road
Best office space for rent on sohna road
Semi-furnished office space for rent on sohna road
Univeral trade tower
#propertyconsultant in gurgaon #realestate #leasing #rent #orchid #officelease #officeinteriors
#bestpropertyexpert
Address: Universal trade tower Sohna - Gurgaon Rd, Block S, Sector 49, Gurugram, Haryana 122018
Country: India
Open In Google Maps
Interior Details
Media Room
Utilities
Central Air
Electricity
Heating
Ventilation
Water
Other Features
Chair Accessible
Smoke detector
WiFi
Similar Listings