Overview
Updated On:
January 18, 2022
Description
Office space for rent in Orchid Business Park sohna road 
Office space for rent on Orchid Business Park sector 48 Sohna Road  , Gurugram , India.
Office space for rent in Orchid Business Park sector 48 sohna road , gurugram, Gurgaon, India
Office space for rent in Orchid Business Park Sector 48 Sohna Road gurugram
Office space for rent in Orchid Business Park Sohna Road
Rent starts as low as 30 Rs per sft
Fully Furnished office space for rent in gurugram
Best office space in gurgaon
Office space for lease in Orchid Business Park sector 48 Sohna road , Gurugram India
Office space for lease in gurugram India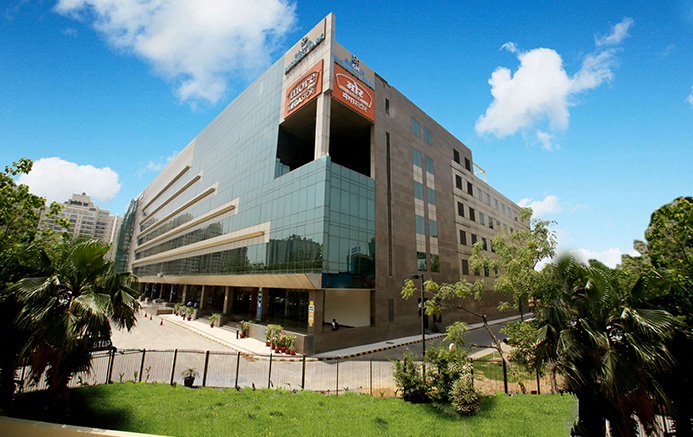 We have various sizes available on Sohna Road road :
We have various types of commercial office spaces available on Sohna Road Gurugram. Sohna road is the best location in Gurugram to own an office space. Various important buildings and localities are well connected by the metro. Also, various sources of transportation is available for the conveyance.
1000 sft
1500 sft
2000 sft
2500 sft
3000 sft
3500 sft
5000 sft
10,000 sft
and more different sizes of properties and office spaces are available.
Our commercial hub of over 3.56 acres situated at the Sohna Road, Gurugram. Well equipped with central air-conditioning , 100% power backup and ample deck/3-tier basement parking. Designated by the well known architect Mohit Gujral to meet the growing needs of modern day commercial activities. , having retail space on the ground floor and office space on the higher floors totalling 377000 sq.ft
SALIENT FEATURES
• Designed by Design Cell, Mohit Gujral
• Class A commercial Building
• Best in Class Parking ratio
• Best in Class Efficiency
• More than 1.5 car park per 1,000 Sq.
• Operational Building with Best-in-class Facility Service by Professional FMC
Fact Sheet
• Best in Class Efficiency
• Fully Operational – Ready to Move in
• Located at Subhash Chowk on Sohna Road
• 8mx8m Grid Construction
• Linear Building design for maximum usability
• Ample Sanctioned Power Load
• 100% Power Back Up
• Efficient HVAC Coverage
• Multi-tier Security
• CCTV Camera Coverage
• Schindler make 3 Passenger Elevators
• Schindler make 4 Service Elevators
• Ample Parking Space in Basements
Nearby Localities : 
Spaze ITech park
Orchid Business Park
Candor Techspace park
Welldone Tech Park
Vatika Business Park
ILD
Spaze platinum tower
Spaze edge
JMD Megapolis IT park
Malibu Towne
Vipul Business Park
Southern Periphery Road
DLF Almeda
Golf course extention road
Sohna Road is nearby
DLF Phase 5
DLF Cyber HUB
Metro Station Sec 42-43
Metro Station sec 55-56
DLF One Horizon
DLF Two Horizon
Golf Course Road
DLF pinnacle
DLF The Icon
Parshavnath Exotica
Ambience Mall – Largest Shopping Mall of Delhi NCR
Delhi International Airport Just 15 minutes drive
Connectivity to Southern Periphery road
Connectivity to golf course extention road
We have various sizes available for your office space requirements. Feel free to call us. We are just a call away.
Contact now :  9899080909
https://www.ackerlandrealty.com 
Follow us at : 
https://www.facebook.com/ackerlandrealty
https://www.instagram.com/ackerlandrealty/
https://www.twitter.com/ackerlandrealty/
#office space for rent on golf course road gurgaon
#office space for rent on golf course extension road gurgaon
#office space for rent in golf course road gurgaon
#fullyfurnished office space #sohnaroad #officespace
Best property consultant in Delhi NCR
Best commercial office space consultant
Best property consultant in Gurugram
Best Property consultant in Gurgaon
Office space for rent in Vipul Business Park  Sohna Road gurugram
Office space for lease in Vipul Business Park  Sohna Road Gurugram
Fully furnished office space for rent in Vipul Business Park Sohna road
fully furnished office space for rent on sohna road
best office space for rent on sohna road
semi-furnished office space for rent on sohna road
Vipul Business park
#propertyconsultant in gurgaon #realestate #leasing #rent #orchid #officelease #officeinteriors
#bestpropertyexpert
Interior Details
Media Room
Utilities
Central Air
Electricity
Heating
Ventilation
Water
Other Features
Chair Accessible
Smoke detector
WiFi
Similar Listings