Overview
Updated On:
August 28, 2022
Description
Farmhouse for rent in Delhi. Call us now to rent yourself a luxury farmhouse today at +91-9899-08-0909.
Luxury residential palatial farmhouse in Delhi most elite localities.
We have the most luxurious farmhouses inventory in Delhi.
If you are someone who loves living admist the nature and appreciate the creative play of the life then farmhouse is the best suited accommodation for you and your family.
Farmhouse Clients
We specialises in providing custom tailored farmhouse lease for our Clients coming from various professions including
Farmhouse for Embassy
Farmhouse for Diplomats
Country Diplomats
Foreign services officers,
CEO, COO, CFO , CTO ,and other C-suite of the company or
High level officer of the government or
Private company
For Expats
Features of the Farmhouse in Delhi
Luxury farmhouse comes with amenities such as
Swimming pool,
Indoor Gym and Spa,
Grand living rooms,
Yoga Hut,
Lush green lawn spreading in 1.5 to 2 acres of land,
Trees of fruits, Flora, etc.
Modular Kitchen,
Elite Bathing and Wardrobe systems,
In house Bar etc.
These are some of the features and amenities of the Farmhouse.
Other amenities include servant room, Guard room for security purposes, privacy, safety and security, Water harvesting, Solar powered Farmhouses,
Farmhouse in Delhi : Features and Amenities
Farmhouse pool
Farmhouse lawns
Security 24×7
CCTV surveillance
Boom Barrier Security Check
Security Vehicles patrolling 24×7
No Unauthorised Entry
Society for welfare of the Farmhouse owners
Security Motor bikes for quick response
Construction services
Licensing and Approvals
Property Related Brokerage services
Renting or lease your farmhouse
Get together of the members of society
Dealing with Government related officials and works
Gardners and landscaping services
Private Security for the farmhouse
Driver Services for the farmhouse owners
Plumber and electrician services
Localities of the farmhouses in Delhi
Kapashera
Bijwasan
Westend Greens
The Greens
Grand Westend Greens
Pushpanjali
Vasant Kunj Church Road
Vasant Kunj Mall Road
Sanik Farms
Ansal Villas Satbari
Farmhouse for rent Localities
Farmhouse for rent in Kapashera
Farmhouse for rent in Bijwasan
Farmhouse for rent in Westend greens
Farmhouse for rent in The Greens
Farmhouse for rent in Pushpanjali
Farmhouse for sale in Grand Westend Greens
Farmhouse for sale Localities
Farmhouse for sale in Kapashera
Farmhouse for Sale in Bijwasan
Farmhouse for sale in The Greens
Farmhouse for sale in Westend Green
Farmhouse for sale in Pushpanjali
Farmhouse for sale in Grand Westend greens
Contact us today at :
Ackerland Realty at 9899080909
Follow us at : 
https://www.facebook.com/ackerlandrealty
https://www.instagram.com/ackerlandrealty/
https://www.youtube.com/channel/UCRkhkpS1kxYOg7f_jFA4jBA
#Ackerlandrealty #ackerland #leasing #Corporateleasing #commercialleasing #investments #capitalmarkets
#realestate #ackerlandrealty #ecommerce #ackerlandgroup #ackerlandrealty
#1 Real estate company
#Ackerlandrealty  #ackerland #leasing #Farmhouse  #Delhi  #India #Corporateleasing #commercialleasing #investments #Residentialleasing
Interior Details
Media Room
Utilities
Central Air
Electricity
Heating
Ventilation
Water
Other Features
Chair Accessible
Smoke detector
WiFi
Other Agents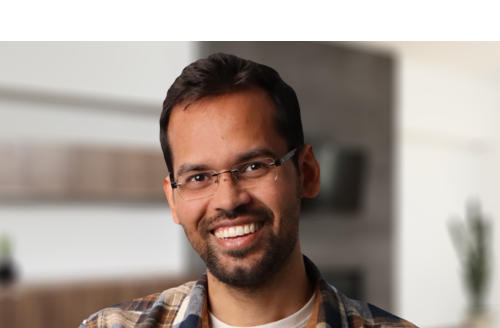 Commercial Leasing Manager
Contact Sachin From Ackerland Realty for Office Space for rent. Warehouse for rent in Delh
...
Similar Listings